We recognize that all of our patients are unique and deserve to receive dental care that reflects their individual needs. Our experienced and talented dental team is committed to working with you and your family to create a comfortable, stress-free, and rewarding dental experience every time you visit our practice.
We are pleased to welcome you and your family, and we look forward to working with you.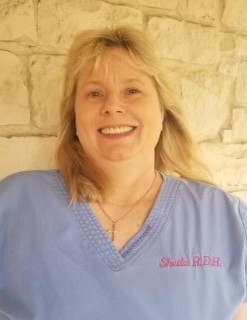 Sheila
Dental Hygienist
I graduated from CCCC in May 2000 and started working temporarily in an office to get familiar with the dental field. My favorite part of being a dental hygienist is talking with each patient and learning about them. Working at Custom Dental is enjoyable because we all work hard to get the job done and we all help out other team members.
Growing up in Nebraska and South Dakota in a very small town, it was a transition when I moved to Texas in 1994. I got married and have a son and one daughter. My husband was a dentist but he retired in 2014. My son has a degree in Engineering from UTD and my daughter has a degree in Marketing and Business from UARK. They now have good jobs in Boston, MA, and Schenectady, NY.
In my spare time, I enjoy the outdoors. I like to go for walks, hikes and I love to travel to new places and try new things. I love spending time with my little 7-year-old niece and my 5 other nieces and nephews in Nebraska.

Denielle
Dental Assistant
My number one job is making sure our patients are happy and comfortable. I assist the doctors mainly and help where I'm needed. In addition, I keep the office in order and help train new assistants.
I graduated from the Concorde Career College Dental Assistant Program in 2012. Seeing a patient's new smile and the joy it brings to them is one of the favorite aspects of my job. Knowing I had a part in that makes my heart happy.
I love working with our doctors because they treat us like we are family. Our office felt like family before Custom Dental took over, and they took us right in and treated us like we were their family from day one. We love to laugh, sing, joke around and have a good time.
I'm originally from West Monroe, Louisiana. I've been married to my husband, Joshua Thiel, for three years. Josh and I have two beautiful children together, Nathaniel (4) and Hannah (1). We have two cats and two dogs. We love to spend our weekends together as a family or go to Louisiana to see my side of the family. Our family absolutely loves our yearly beach vacation. They've become our yearly tradition.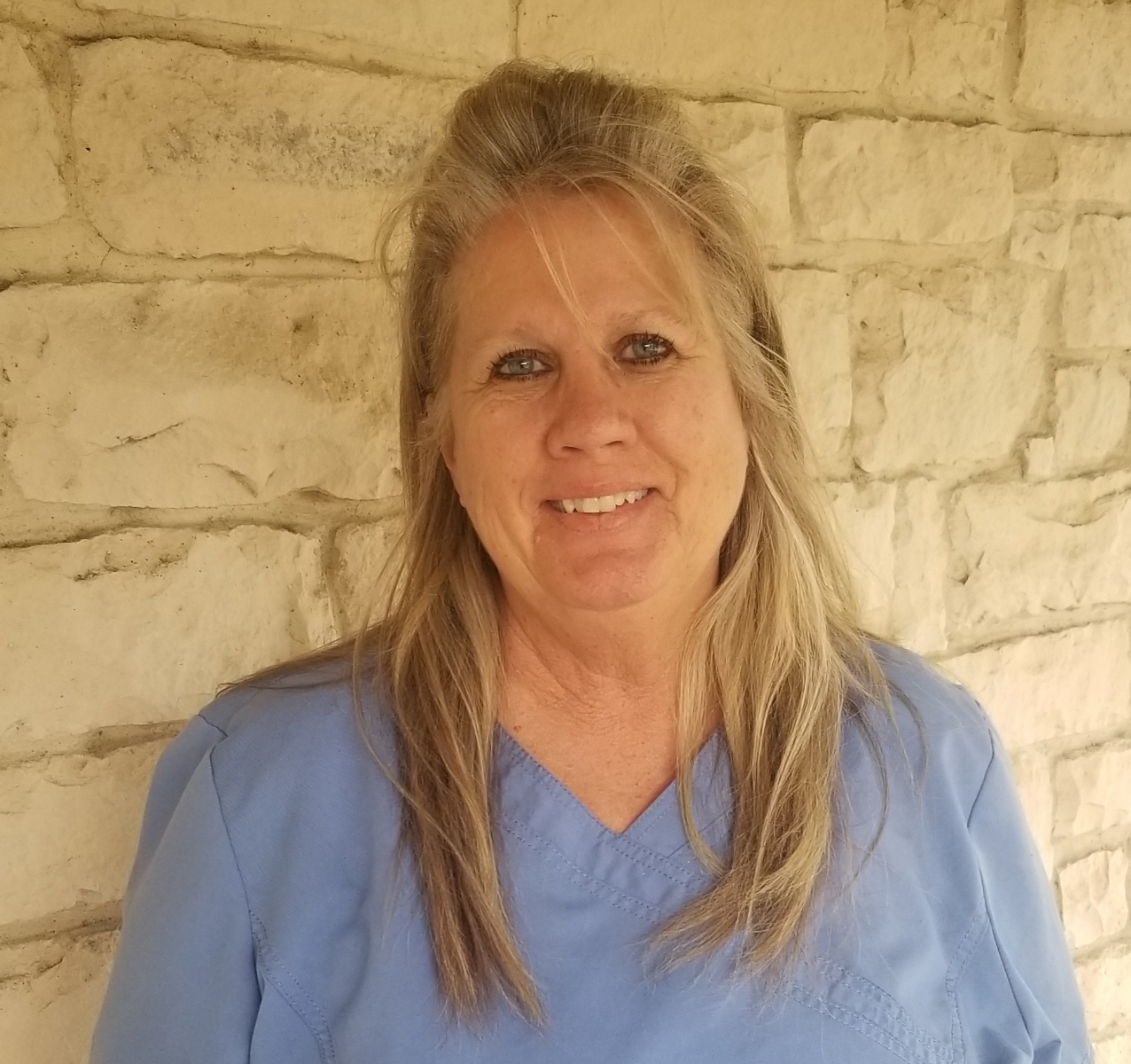 Debbie
Office Manager
I love working with our doctors and staff because they are my people. They are like family to me with a bond and respect, and I feel like they are always there for me. We talk to each other about our lives, good and/or bad. We step in when needed and everyone is always willing to step up.
The absolute best part about my job is the interaction I get every day with all the people I get to talk to when they come to the office. I love finding out about others and hearing about their lives and their families. I feel like the patients we see are more like family than patients and I have made many friends over the years with many of them.
I have been married for 35 years to the love of my life. We were both born in the Dallas area but met in California. We always dreamed about ending back up in our home state and making it a reality in 1995. We have three kiddos, Gavin, Raegin and Collin, two daughters-in-law, Krystal and Brenda, and 1 granddaughter, Kinley, who basically runs our lives for us. We attend Elevate Life Church in Frisco and have been members for 15 years. We are always at the lake in the summer, living on lake Lewisville, and enjoy boating with friends and family. We have a farm in Hillsboro and enjoy getting away from the city and just hanging out. Crafting, farming, walking, and bike riding are a few of the activities we do.